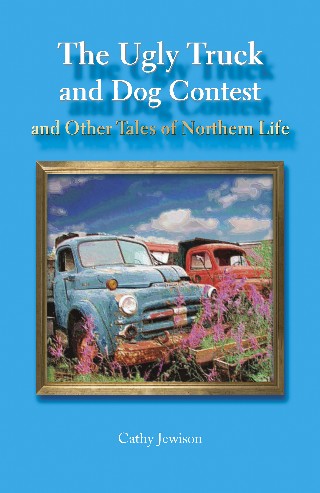 In the preface to
The Ugly Truck and Dog Contest
,
Cathy Jewison
writes that the stories within, while fictional, are based upon some of the "quirky and unique" aspects of life here in Yellowknife. Later she talks about our "collective eccentricities." In closing, she reminds us once again that life in northern Canada is "considerably different."
I wasn't off to a good start.
Not that I'm offended. Like any good Northerner, I think what she's saying is true. Hell, if I didn't think it was quirky, unique and considerably different here, I'd be gone. My issue was the heavy-handed emphasis on what the stories should say for themselves. The preface is a little too dimple rooting.
Fortunately, Jewison quickly won me back.
The Ugly Truck and Dog Contest
is a collection of humorous short stories set in Yellowknife, chocked full of folksy charm. The characters never really rise above the level of caricatures, their motivations are psychology-lite, and yet Jewison pulls it off. It's comfortable, it's fun, and captures many of the reasons most of us love it here. Yellowknife may not be perfect, but it's not the time or place to get into all that.