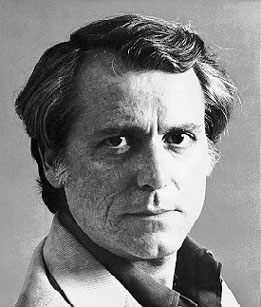 When I happened upon the
Esquire website
today, I was pleased to find clickable fiction from such writers as Stephen King, David Foster Wallace and more. I decided on Don Delillo, since he was recently featured in one of my
Great Wednesday Compares
. I'd not read Delillo before and was excited to get a free chance online.
Accompanying Delillo's "
The Border of Fallen Bodies
" is a very provocative photo by Spencer Tunick entitled "Barriers 3 (Delaney Street)." Reading the story, one can only assume the story was written around the photo, a la William Carlos Williams' "Landscape with the Fall of Icarus."
Unfortunately Delillo's story does little more than the obvious approach; gets into the mind of one of the naked models. It's interesting, but only for a short while, and certainly doesn't add to the photo which is stronger without the story.
Perhaps, however, I'm being somewhat unfair. While the online Esquire editors present it as a short story, they give very little other information. The date at the top of the article reads April 21, 2009. However,
another source online
suggests that it was originally found in their print edition in 2003 and wasn't presented as a short story, but as an excerpt from Delillo's novel
Cosmopolis
. "The Border of Fallen Bodies" holds up fine as an excerpt, but the online Esquire editors should realize it doesn't work as a stand alone short story. Did Delillo have a say in the decision to recategorize it for the web?
(Did you write a post for Short Story Monday? If so, please leave a link in the comments below.)