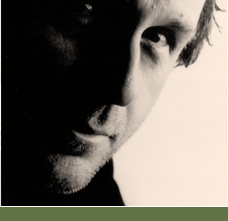 Given the tragic events in Norway last week I contemplated looking for a Norwegian short story for today. I couldn't, however, bring myself to do so just yet. I decided instead to seek comfort in a Canadian story. Not, of course, that such a tragedy couldn't happen here. But, in any case, Wayne Johnston's story did provide the distraction I so desired. It was a temporary distraction, as this opening paragraph will attest, but a distraction nonetheless and for that I'm grateful.
"
Catechism
" first appeared in the July 2005 edition of
the Walrus
but is also up on Johnston's website. About a writer from Newfoundland, that's about all I can say with any certainty is autobiographical. The writer in "Catechism" is now an underutilized, under-productive writer-in-residence at the Regina Public Library.
Like the other Johnston writings I've read, "Catechism" has moments of humor but has an overall melancholy tone. That alone has not been enough for me to decide outright if I like his stories or not. I loved
Colony of Unrequited Dreams
, hated
The Story of Bobby O'Malley
. I quite enjoyed "Catechism" but it's definitely a conversation piece and I almost feel I need to hear other opinions before I decide how much I loved it.
In the first half of the story the writer describes two of the clients that sought his writing expertise. The first has written a children's novel that takes an odd twist partway through, an obviously unintentional twist. The second is a reclusive Pentecostal ministers wife that the writer feels the need to counsel rather than provide writing advice.
At first I brushed aside the children's novel part as mere comic relief, but then it's near the beginning of the story and the comic relief really isn't needed until later, after the part about the reclusive minister, and when "Catechism" takes a bit of a left turn of its own. Suddenly I'm seeing a parallel to the children's novel rather than the reclusive wife, the reclusive wife whom the writer seems to draw more significance, but may have been a red herring on the part of Johnston. There's a lot to work through...
and that's without mentioning the escort. Could Johnston have been drawing a parallel between the escort and the writer, both providing "services" and both potentially influenced by their clients? And what's with the title?
Argghhh. It's a frustrating story, but delightfully so. Exactly the distraction I need.
(Did you write a post for Short Story Monday? If so, please leave a link in the comments below.)