Wow! Productive month last month, eh? You read and reviewed over a hundred books read in August! Nice job.
Check out the great selection
including a bunch of Robert Munsch books, a recent Giller Prize winner, a book on Obama's summer reading list, and many more! Over 100 in fact.
Last month I asked people to come up with a Top 10 list of recommended reads by province or territory and the result is a fantastic resource for those people wanting to read their way off the country.
Check out the lists
for every province and territory except New Brunswick, Quebec, British Columbia and the Yukon. (If you can create a list for either of those 4, please do so!) In the meantime, all those who did recommend a top ten list had their names entered in for a wonderful prize donated by
Breakwater Books
. The randomly selected winner* is...
Medea! That works out pretty well actually seeing as she's living in Japan and I can't imagine it's very easy to get Canadian books there. Now if I can only get them to her before the challenge is over! In any case, a hearty congratulations to Medea who will be receiving:
1.
Double Talk
- Patrick Warner
2.
Island Maid: Voices of Outport Women
- Rhonda Pelley (text), Sheilagh O'Leary (Photography)
3.
Down by Jim Long's Stage
- Al Pittman (Rhymes), Pam Hall (Illustrations)
(*For the random draws, I assign each entry with a number and use random.org to select the winner).
Next month's prize is inspired by ABMs. No, not automated banking machines, I'm talking autobiographies, biographies, and memoirs. I've read quite a few over the past couple of months and have not yet read a boring life. So, from
Ronsdale Press
comes this amazing prize pack:
1.
Strongman: The Doug Hepburn Society
- Tom Thurston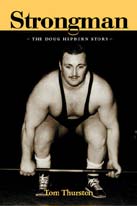 2.
I Have My Mother's Eyes: A Holocaust Memoir Across Generations
- Barbara Ruth Bluman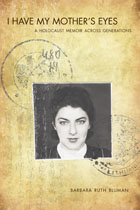 Now, how do you win these books? In the comments below,
suggest a Canadian person alive or dead, of whom you'd like to read an autobiography, biography, or memoir
. Ooops, there's a few catches. First, it can't have already been published. So that means autobiographies of dead people are out. It also means that if you see someone else suggest Justin Bieber, you can play defensively and call them out in the comments- "
sorry, Justin Bieber already has a published memoir
." For all those who leave a suggested Canadian ABM in the comments, you will have your name automatically entered in the Ronsdale Prize Pack. This contest is only open to Canadian Book Challenge participants, runs for the whole month of September, and the winner will be announced here on October 1st.
And don't forget to keep reading and reviewing Canadian books in September. Share your links at the round-up post
here
. (Link will be published momentarily.)