I guess the colder weather be credited with November's high book count. Over
120 Canadian books read and reviewed
for the challenge, making last month the most successful month since we began back in July. Personally, I've slowed down. November is a very hectic time for me at work, plus I'm sort of stuck in a couple of clunkers at the moment. But it's nice to see everyone else picking up the slack. I'm really taken aback by how many people who have met their 13 quota already. If you haven't though, don't fret. There's 7 months left and as I hope I've gotten across by now, it's not meant to be a race.
While certainly not a new topic, in November there seemed to be an upsurge in people talking about the very definition of Canlit. The
Globe and Mail
pondered whether or not Canadian novels were Canadian enough, the
CBC got in on it
, and the discussion even went international, prompting a Finnish newspaper to interview a few of us Canadian book bloggers for
our
thoughts
. While I doubt anyone is seriously looking for any resolutions, it's still a worthwhile conversation. I encourage you to check out the above links and add your two cents.
On a similar note, this month's prize pack celebrates Canadian immigrant writers. Shields, Ondaatje, Munsch-- it's hard to imagine our literary landscape without the contributions of such authors. And they're just a drop in the bucket. This month, if you're a Canadian Book Challenge participant and you read and review a book by a foreign-born Canadian author, let me know in the comments below and you'll be eligible to win this wonderful prize pack kindly donated by Cormorant Books:
Pablo Urbanyi's
Silver
:
Pan Bouyoucan's
The Tattoo
:
The winner of the Scholastic Canada prize pack last month was Shonna! Shonna will receive the following prize pack:
Dear Canada: That Fatal Night
by Sarah Ellis


and also by Sarah Ellis:
A Prairie as Wide as the Sea
:


Prisoner of Dieppe
by Hugh Brewster: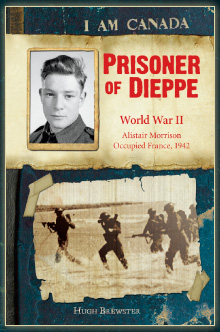 And
Shot at Dawn
by John Wilson: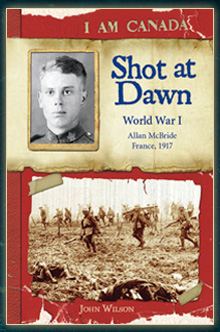 And courtesy of Kids Can Press, the following people will receive copies of
Franklin in the Dark
, 25th anniversary edition (just in time for Christmas!):
Kate
,
Gypsysmom
,
Melissa
, and
Medea.
Could you all (and Shonna) please send me your mailing addresses?
If you celebrate Christmas, hopefully there'll be some Canadian books under your tree this year (my wishlist includes Scott Chantler's
Two Generals
and Esi Edugyan's
Half-Blood Blues
). And if you don't celebrate Christmas, I still hope you get a chance to get cozy with a Canadian title. Just don't forget to review them! Share your links at the round-up post
here
.